GO BEYOND THE PERFORMANCE
A SUMMER OF THEATER PROGRAMS FOR KIDS IN A BEAUTIFUL MAINE SETTING
Welcome to Ghostlight Theater Camp and welcome home. The ghostlight is one of the oldest theatrical traditions. When the cast, crew, and audience have all left, the ghostlight stands center stage, shining into the darkness of the theater to keep it energized before the next show, keeping the spirit of the theater alive.
The ghostlight reminds us that though our work on stage and at camp may be ephemeral, the power of what we do shines year-round, on stage and off.
At Ghostlight Theater Camp, our core values are joy, creativity, gratitude, and community as a summer camp for kids and teens. We offer high-caliber theater training, design, and performance opportunities in the beautiful foothills of Oakland, ME. With a summer at Ghostlight Theater Camp, you can be more than just part of a show; you can become part of a lifetime community of friends.
Why Choose Ghostlight?
Campers create the most exciting and highest-caliber theater with professionals from around the world.
Campers make lifelong friendships that support them beyond the gates of camp.
Campers return home more confident, independent, and self-expressive.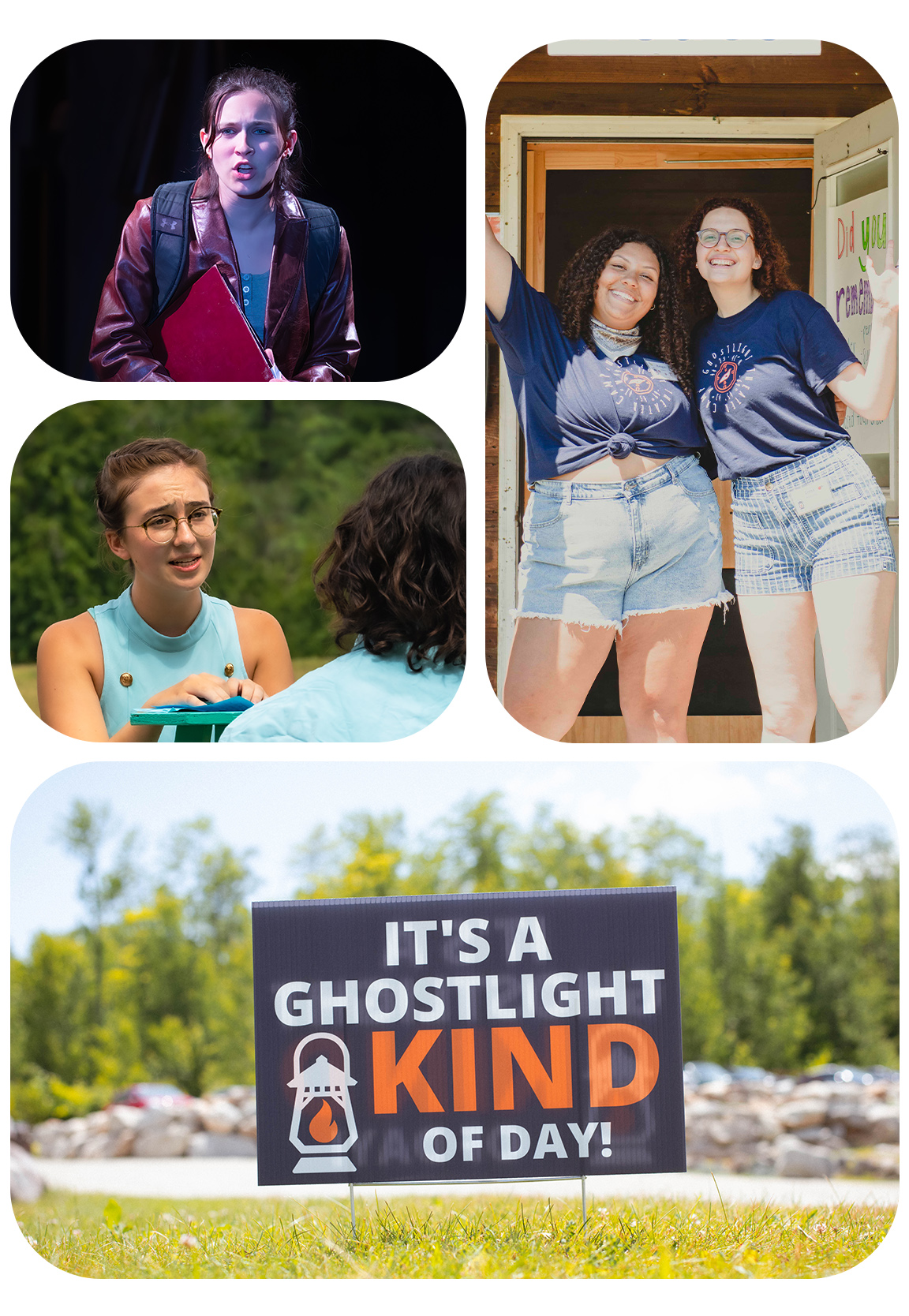 JOIN THE FUN
Request More Information
Contact Ghostlight Theater Camp today to learn more about our performing arts summer camp and to help our team learn more about you and what you're looking for in a summer camp. Our acting summer camp is for kids and teens looking to have a great summer! Schedule a call with a director today to begin planning for a life-changing summer of theater, community, and inspiration!